Green Glue Whisper Clips are a highly effective way to soundproof a room. Green Glue Soundproofing Clips allow you to mechanically separate two sides of a wall so that when sound hits the wall, only one side vibrates. This keeps most of the sound from transmitting through to the other side. Green Glue Soundproofing Clips are also commonly known as Whisper Clips.

Green Glue Soundproofing Clips are designed to isolate mid to high frequencies and excellent at addressing impact noise. Testing proves they are superior in performance to competitive clips. When used in conjunction with Green Glue Noiseproofing Compound, you can prevent more than 95% of sound from passing through a conventional wall.(*per testing performed for Green Glue Company)
BULK PRICING!
Buy 100+ Whisper Clips = $4.90/clip ($0.15/clip Savings!)
Buy 200+ Whisper Clips = $4.55/clip ($0.50/clip Savings!)
Buy 300+ Whisper Clips = $4.40/clip ($0.65/clip Savings!)
Best Price Guaranteed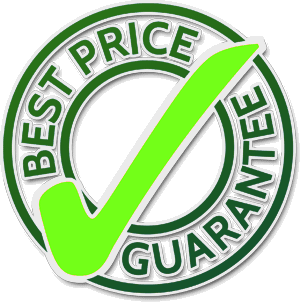 FREE SHIPPING! *
*(48 States excludes Hawaii & Alaska)
*NOTE: Basic estimation is 1 soundproofing clip for every 5 square feet of drywall. We do however have no problem selling you less than 20 clips but you would have to call the order in and pay the small shipping cost.
Green Glue Whisper Clip Installation Guide
ESTIMATION:
Basic estimation is 1 clip for every 5 square feet of drywall. For example a 100 square foot wall would require approximately 20 clips. (see image below to factor an exact clip count necessary).
INSTALLATION: STEP 1: MEASURE SPACING AND ATTACH GREEN GLUE NOISEPROOFING CLIPS
Measure for placement of the Green Glue Whisper Clips ensuring that clips are spaced no further than 48" apart horizontally and 24" vertically. To distribute the weight of the drywall evenly, it is recommended that you stagger the Clips on the studs or joists. As a general rule, figure one clip for every 5 square feet. Fasten theClip firmly using 1-5/8" coarse thread drywall screws for wood studs or 1¼" fine thread drywall screws for steel studs.
STEP 2: ATTACH HAT CHANNEL TO CLIPS
Cut the channel to length using a pair of metal cutting shears. Once cut, fasten the channel into the Noiseproofing Clip by inserting the bottom lip first and pulling down to snap the channel into place. A Noiseproofing Clip should be placed wherever a section of hat channel ends. Sections where hat channel is overlapped should be secured with two 1¼" fine thread drywall screws. For information on the requirements for the hat channel please see our blog post.

STEP 3: INSTALL DRYWALL
While hanging your first layer of drywall, space screws on the channel according to your local building code. For the first layer of drywall, use 1-1/4" fine thread drywall screws with any additional layers being fastened with 1-5/8" coarse thread drywall screws. Be sure not to use longer screws as they could penetrate the stud and couple the drywall to the frame, thereby creating a short circuit and reducing the benefits of the Clips. It is suggested that you leave a ¼" gap along the top and bottom to allow for acoustical sealant. Once all layers of drywall are installed, the walls are ready to be finished using normal practices.
*Key Advantages of Green Glue Clips: The screw holes for the clips are located above and below where the hat channel is secured, so they can be clipped onto the channel and then screwed in afterwards. This allows proper alignment without racking/bending of the channel to fit preinstalled clips.
*The Green Glue Company developed these clips to withstand the weight requirements on ceilings with Green Glue being used between two layers of drywall. Green Glue Clips can take a max load of 46 lbs/clip (4 layers of drywall)!
Click here to see our blog post providing more in depth installation instructions