Posted by BIP on 15th Oct 2019
New Product Offering! The MidWest Sure Shot II Capacitor Discharge Welding System
The Midwest Sure Shot II CD Weld System is an Ultra-Lightweight system that still packs a powerful punch. Weighing in at only 18 lbs, this compact welding machine is an insulator's 'Dream Come True".
Don't let the small package fool you, the Sure Shot II can weld up to 24 pins in 1 minute and at max power takes less than 3 seconds to fully recharge. This means no lag time between shots.
So stop lugging that '40 pound clunker' around on the jobsite and try the new Sure Shot II from Midwest Fasteners.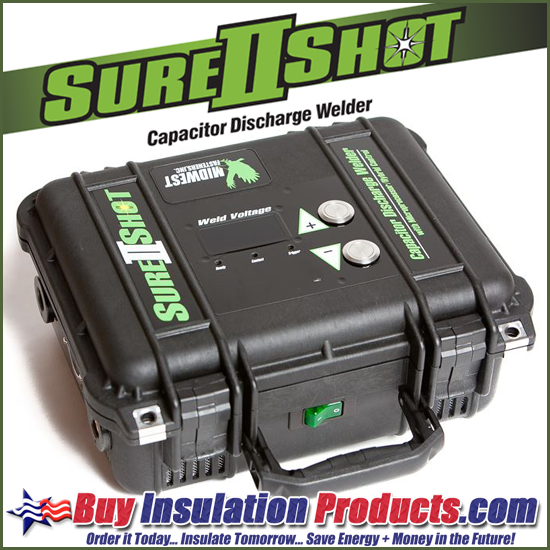 About the Sure-Shot II System:
Insulators use the Sure Shot II CD Stud Welder System to fasten insulation boards onto HVAC ductwork by welding mini-cup head pins or weld pins to the duct holding the insulation in place.
System includes:
Machine
Gun setup for Mini Cup Head Pins
Magnetic Collet
Gun Cables
Ground with Cable
Weld Pin extension
Meets Military Specification: A-A-59331 (Military Specification: Stud Welding Systems with DC Integral Power Source and Control Unit)