Posted by BIP on 18th Feb 2019
Create an Air-Tight Seal on Ductwork with Hardcast Foil-Grip 1404-181BFX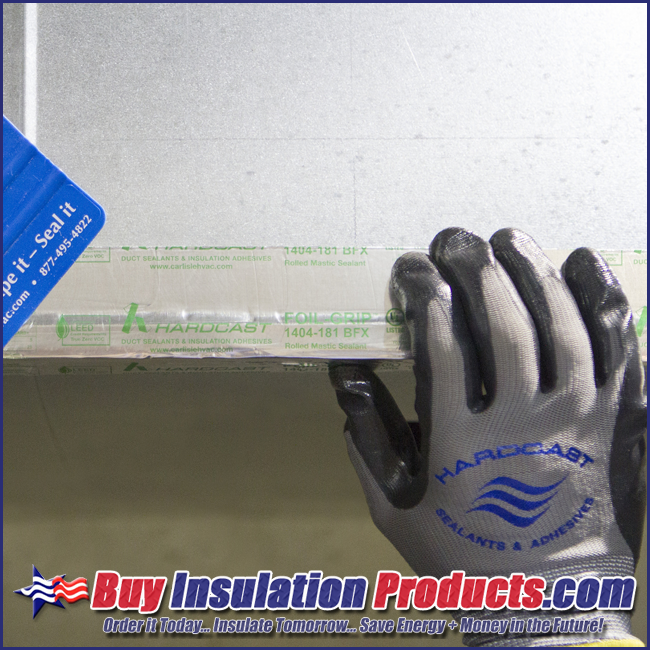 Improper sealing of ductwork results in approximately 25 to 45% loss in HVAC Systems. Owners understand that leakage represents damaging impact to equipment, energy consumption, and air quality.. The superior sealing capabilities of Hardcast's rolled mastic sealants offer an efficient means to increase your value to your customer. Don't just tape over the problem; seal it up with Hardcast rolled sealants.
FOIL-GRIP 1404-181BFX is a UL 181B-FX listed pressures sensitive rolled mastic sealant. The FOIL-GRIP 1404-181BFX has superior tack for instant grab strength to galvanized metal, flex duct, PVC coated pipe, and PVC coated ductwork for an immediate airtight bond. The foil facer/butyl adhesive composite provides excellent UV resistance coupled with outstanding water resistance. The easy tear provides a fast installation for airtight seals on above and below grade ductwork applications.
Features & Benefits
Code Approved with a UL-181BFX listing
Ideal for Replacement Applications
Easy to Use with No Mess
Approved for Indoor and Outdoor Use
Zero Dry Time
Instant Adhesion
Suitable for rectangular, spiral, and flat oval ductwork
True Zero-VOC
Residential and Commercial
Rated Pressure: >10" W.G.