Posted by BIP on 20th Sep 2019
We are proud to announce that we now have warehouses stocking our Cal-Sil 360° Pipe Supports which have a 360° metal Shield. We have been selling these supports for over a decade but we finally now have a full stock of a large variety of pipe sizes and insulation thicknesses. For larger projects we will still require a 1-2 week lead time for fabrication as our warehouses still have limited stock.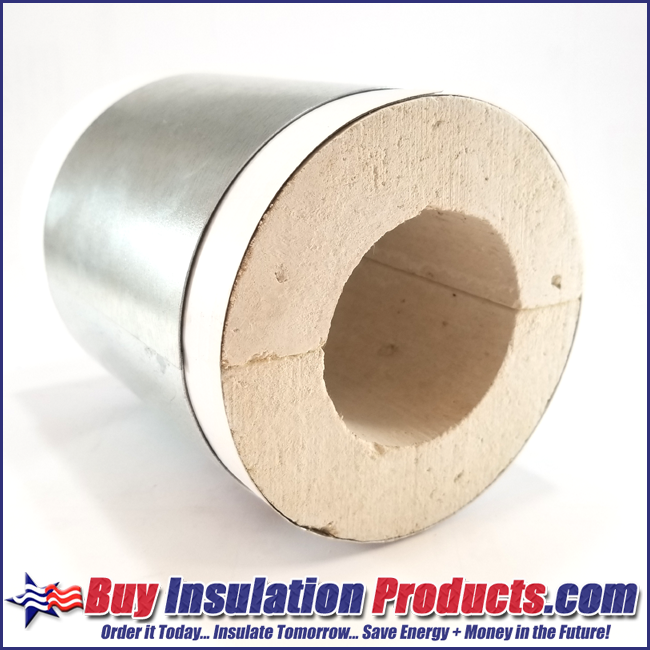 Cal-Sil 360° Pipe Hangers with Metal Shields are used as insulated pipe supports which bear the weight of the pipe at each hanger point. These pipe supports are used at all pipe hanger points to prevent squishing or crushing of fiberglass pipe insulation. Cal-Sil 360° Pipe Hangers are made of 1200°F rated high-temperature Calcium Silicate Insulation which is jacketed with ASJ+ jacketing. The jacketed Calcium Silicate insulation insert is then wrapped with a 360° galvanized steel shield which snaps together with two halves.
HANGER COMPOSITION:
100 PSI Calcium silicate meeting ASTM C-533 Type 1, C-585, C-795, E-84, Thermal Conductivity ('k') .40 @ 75° mean.
Adhesive complying with NFPA 90-A, ASTM E-84
G-90 Galvanized steel shield, small check per ASTM A-653 (replaces A-527).
Factory applied ASJ+ jacketing meeting ASTM E 96A (maximum 0.02 perm), ASTM D-774, D-828 and E-84

Jacket matches JM Ultra, Owens Corning ASJ Max, and Knauf ASJ+ jacketing

All units and components are asbestos free and 100% made and assembled in the U.S.A.
CUSTOM MADE CAL-SIL COPPER PIPE SIZES!
We stock factory custom made Copper Sizes in Cal-Sil Hangers!
5/8" up to 4-1/8" are stocked (contact us for pricing on larger copper sizes)
*All pipe sizes and thicknesses are available however we only have certain combinations in stock. All sizes listed on our site are in stock. Any that say unavailable are non-stock but they can be ordered. Please contact us on any sizes/thicknesses that you require!
*NOTE: The Cal-Sil 360° come with metal shields already, DO NOT order separate shields on our site.
*NOTE: Calcium Silicate is a fragile material. We pack these hangers up as best as we can however please allow for some slight damage during transit.